Female journalists have taken their place and space online but face unique challenges altogether because society in general is patriarchal and disfavors them, thus they have received their share of online bullying, threats and abuse.
Online violence against women is on the rise and includes cyber bullying, trolling, cyber stalking, defamation/ hate speech, online harassment, public shaming, identity theft, hacking amongst other offences. Yet, media practitioners rely heavily on the Internet to source and share information. The bolder, louder and visible a women journalist is, the more the probability of facing Online Gender Based Violence.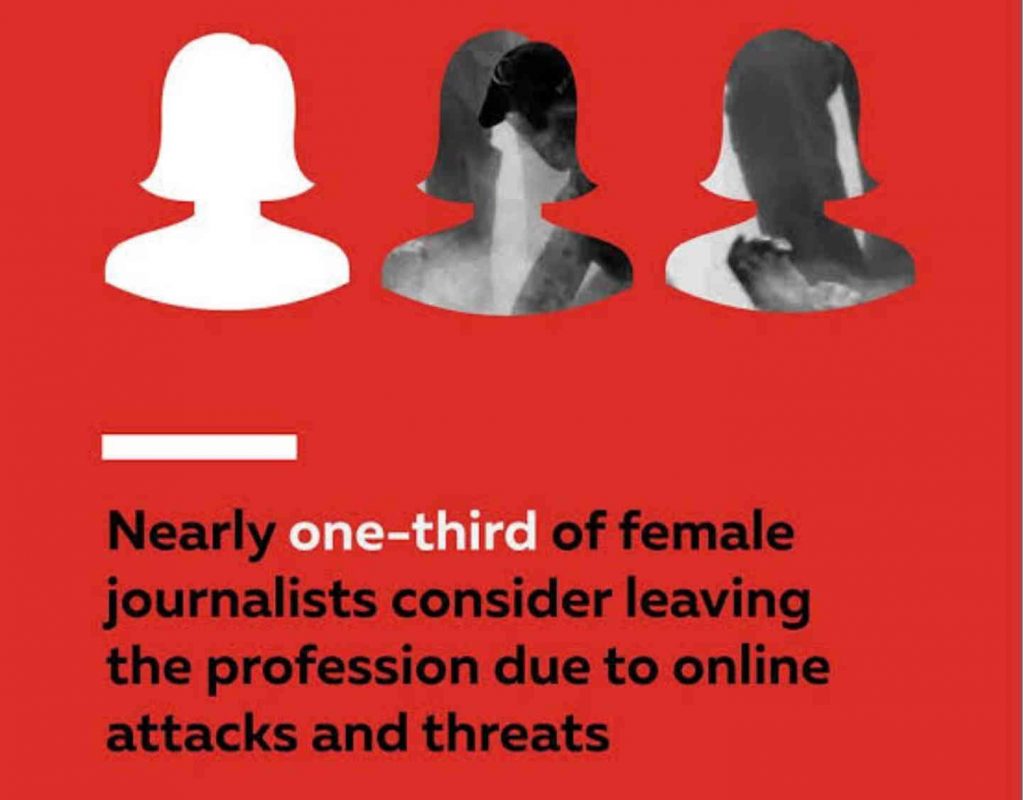 The women journalists that the Gender Tech Initiative spoke to said they had been subjected to a wide range of online violence, including threats of sexual assault and physical violence, abusive language, harassing private messages, threats to damage their professional or personal reputations. These methods of attacks are growing more sophisticated and evolving with technology such as Artificial Intelligence. They are also increasingly networked and associated with arranged attacks fueled by disinformation tactics designed to silence journalists. In fact, many women journalists whom we interviewed said that they had been targeted as part of an organized digital disinformation campaign. This points to the need for responses to online violence to grow equally in technological sophistication and collaborative coordination.
The Internet continues to be an enabling space and resource for the realization of all human rights and is especially relevant for social, economic and human development. For journalists, the Internet is a critical resource that they depend on for news distribution, interaction with audiences and even communication with sources. Despite this, the Internet has also been an avenue for attacks against journalists, sometimes on a gender basis and facilitated the online harassment of women journalists. There has been an increasing concern
for online safety of women journalists in Uganda over the past few years, with social media being the most used platform for these attacks.